It can be hard to find shoes that fit just right, but measuring your feet to find your shoe size is a good place to start.
Shoes that don't fit well can be a real pain. You might not be able to move freely if you have chafing, blisters, or calluses. But it's not always easy to find the right size. Research shows that up to 72 percent of people wear shoes that are the wrong size, which can cause foot pain and other foot problems.
If you don't want to be stuck on a hike with shoes that rub or pinch, it's important to know your exact shoe size and width. When your shoes fit perfectly, you won't even realize you're wearing them.
Additionally, knowing your exact foot size allows you to buy shoes online with confidence. Then you won't hurt when you walk, run, hike, or play. Follow these steps to figure out how big your feet are and find shoes that fit just right.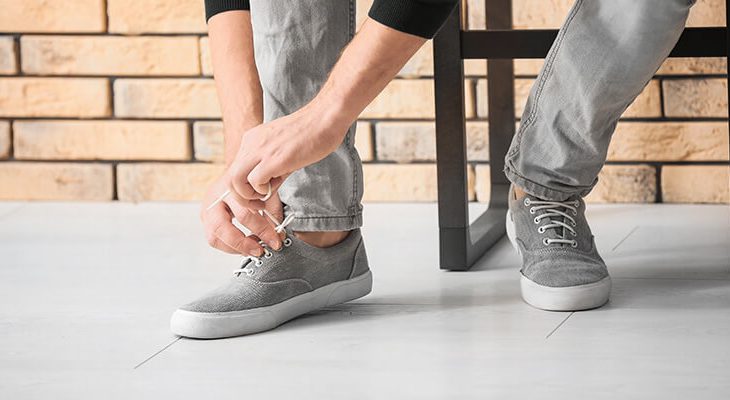 How to figure out your foot size and find your shoe size
There are a few ways to find out how big your foot is. You can have a podiatrist do it for you, buy a Brannock device at a store, or measure at home.
You'll need the following things to figure out your shoe size at home:
Two pieces of paper bigger than your foot

Tape Writing utensil 

Ruler
Put on the socks you plan to wear with your shoes before you measure your foot. If you're trying to find the right size for hiking boots, you might want to wear thicker socks than you would for running shoes. It's also best to wait until the end of the day when your foot is at its widest.
Tape the paper on the floor with one end against a wall. So that you can get the right measurement, it's important that it doesn't move.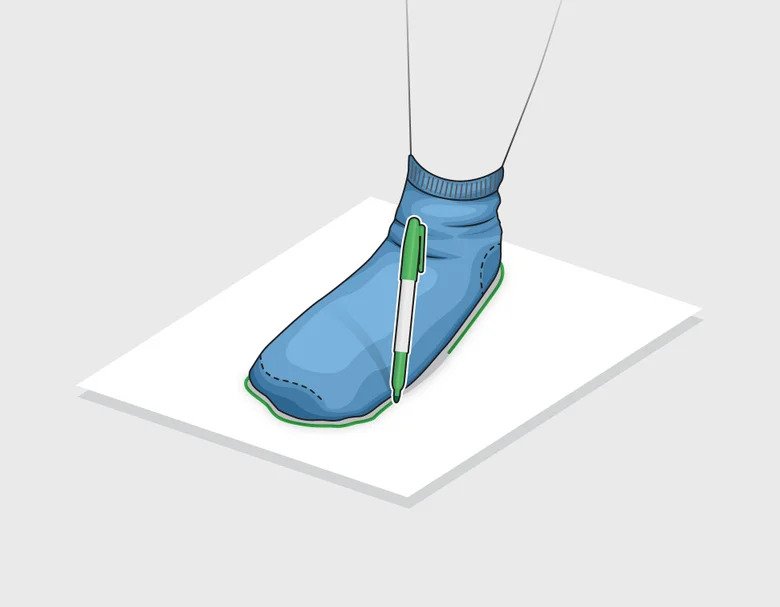 Put one foot on the paper and put the heel of the other foot against the wall.

Draw a line around your foot. This step is easiest if you have someone help you. Don't hold the pencil at an angle, because that can make the measurement wrong.

Use your ruler to measure the parts of your outline that are the longest and widest.



Do it again with the other foot.
Write down both the inches and centimeters of your measurements. The units used on charts can be different. When looking at a shoe size chart, you should use the measurement of your bigger foot.
When buying shoes for a child, keep in mind that it may be best to get a bigger size so that the child has room to grow.
Different brands may have different shoe sizes, so you should look at the chart for the brands you're most interested in. On the page of the item you're shopping for, you can find size charts for that brand.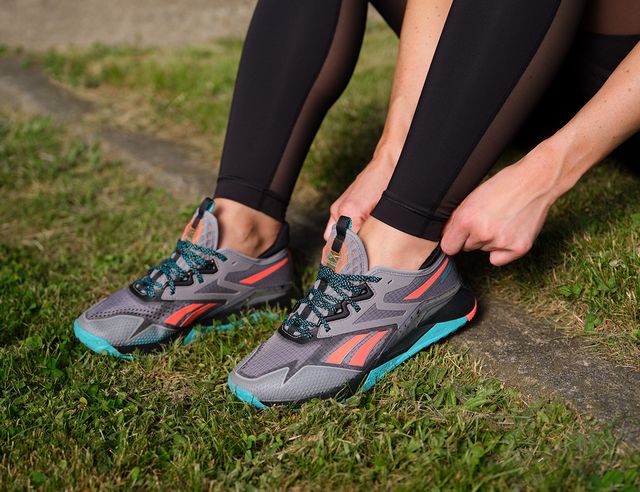 How to find your shoe size
Now that you know the size of your foot, you can compare it to a size chart to find your shoe size correctly. Most shoes from any brand will fit according to the standard sizes below, but you should always check the manufacturer's website for more information. If you're between sizes, you might want to order a half size up.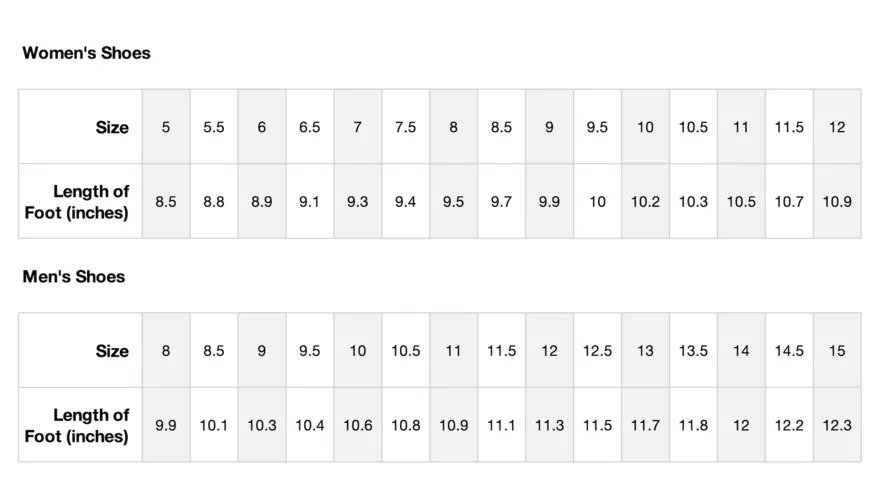 How to measure foot width
Use the chart below to figure out how wide your feet are. This measurement will help you figure out if your feet are wide or narrow, which will affect how well your shoes fit.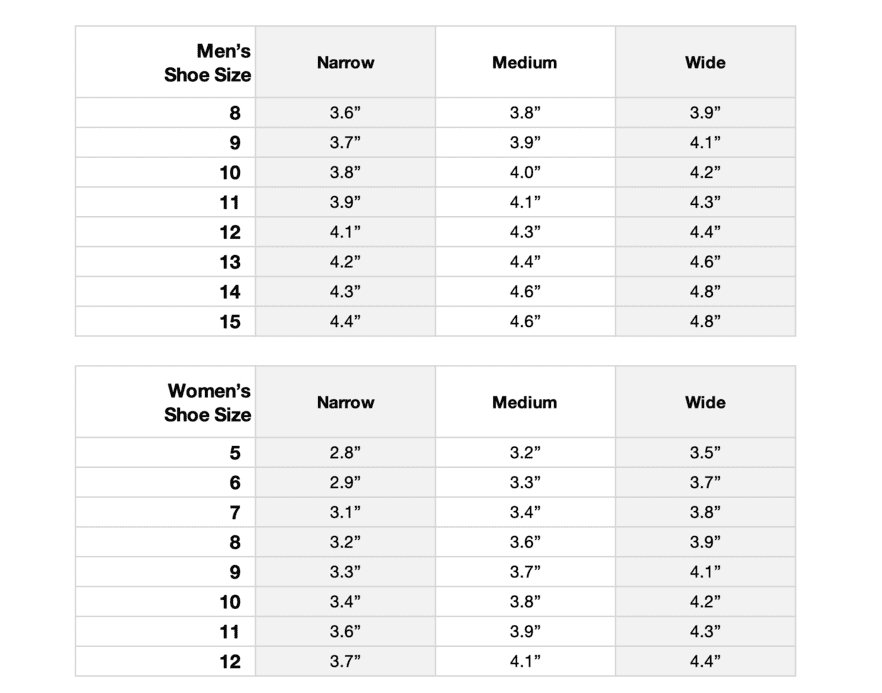 How should your shoes fit?
You can find your shoe size at home by measuring your foot, but you should also put on a shoe and make sure it fits. Depending on the type of shoe you buy, the fit you want may be different.
Sport-specific
When looking for baseball and softball cleats, a snug fit is the most important thing. Your toes should be able to move easily, but try to leave no more than a quarter inch of space between your longest toe and the front of the cleat.
Basketball shoes: There are different ways to close the uppers of basketball shoes. No matter what style you choose, your foot shouldn't push the upper over the midsole. For the best fit, the toe box should have enough room for a thumbnail and the heel should not slip.
Football cleats: Football cleats help you stay on your feet on the field, so the heel should fit snugly. A half inch should be left between your longest toe and the front of your cleat.
Soccer cleats: Soccer cleats should fit more snugly than regular shoes. So that your foot doesn't slide, the heel and upper should fit well. You should have a space of about a quarter inch between your toes and the front of the cleat.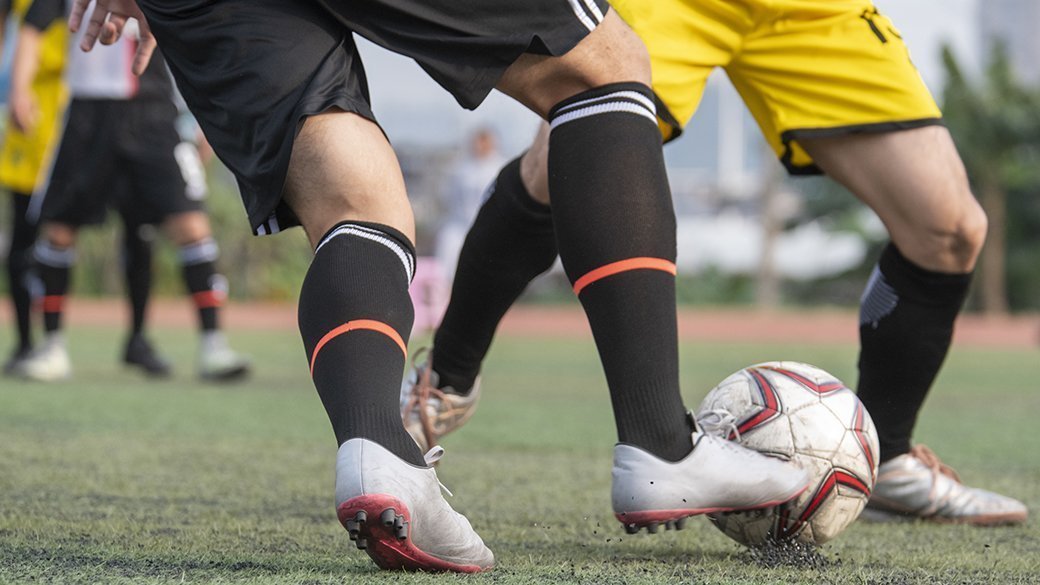 Athletic shoes
Walking shoes: With walking shoes, the toe box room is key. The toe box is the part of the shoe that covers your toes, as the name suggests. If the toe box is too small, it will make it hard for your foot muscles to move. A thumb's width should be enough space between your longest toe and the front of the shoe. Remember that not everyone has the longest "big toe."
Distance running shoes: Cross-country shoes should have enough room at the front for your toes to move around, about the size of a thumbnail.
Running shoes: Running shoes should be snug all over the foot, but the toes should have some room. When you press down on the front of your shoe with your thumb, there should be about a half to a full thumb's width of space.
Check out Vascara's shoe collection here >>
Boots
Hiking boots: When you wear hiking boots, they shouldn't be too wide. Try not to let your heels move up and down in your boots. You do need space in the toe box, though, because your toes will slide forward as you walk downhill.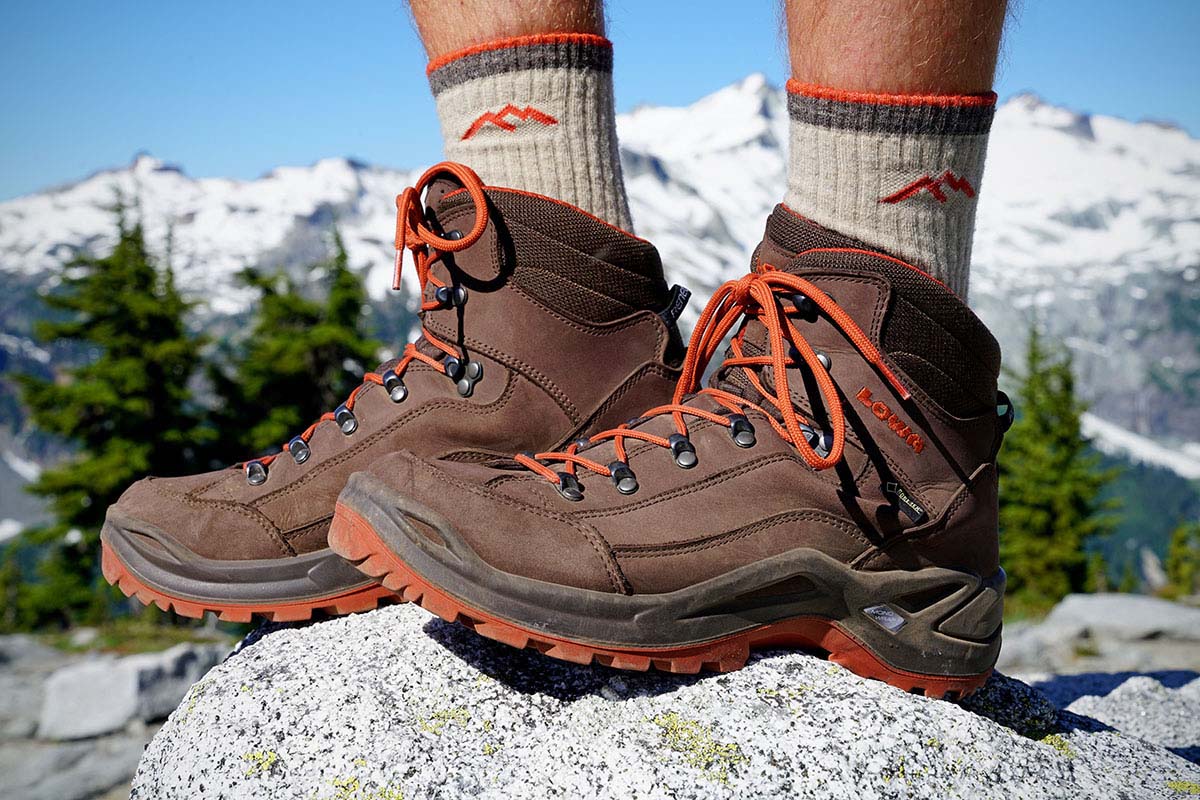 Wading boots: If you want to wear waders with your wading boots, you may need to go up a size. Some manufacturers will take this into account when making sizes, but others won't. Check the size charts for each brand.
Rain boots: Most of the time, rain boots sit high on the leg. Because of this, the opening at the calf needs to be big enough for your legs to slip in easily. But if your heel hits the ground when you walk, your boots are too big.
Work boots: When you walk in work boots, your heel shouldn't come out of the boot or rub against the back. You should also leave about an inch of space in the toe box so that your toes don't slide forward and hit the front.
Winter boots: Winter boots tend to be wider so that they can fit socks that are thicker.
Hunting boots: You may want to wear thicker socks, just like with winter boots. So, it might be better to choose a slightly wider fit. If you plan on adding a liner to your boots, you might need to go up a size or two.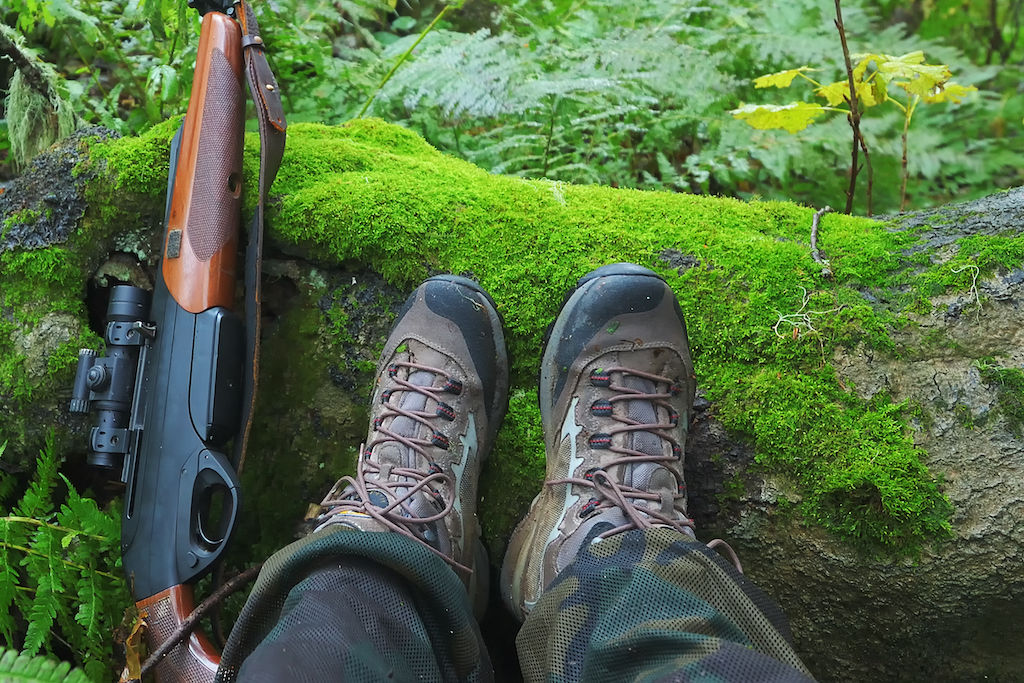 How to figure out if your new shoes fit
When you get your new shoes out of the box, you should make sure they fit by putting them on. Take a walk or a jog in your new shoes, either on a treadmill or on the sidewalk. For U.S. customers, Nike has a 60-day return policy (with some restrictions). This gives you time to try out your new shoes before you decide to keep them or send them back.
When you first try on your shoes, make sure that your toes can move and stretch in the toe box. Then, go for a walk in your shoes. Check to see if your foot slips in and out of the shoe and if the collar around your ankle rubs. Both are signs of a shoe that doesn't fit right. You should also walk or run in your shoes for longer to see if they have enough cushioning and support. Pay close attention to any pressure points that could cause long-term pain. Make sure the width feels good.
You can't always expect shoes to fit better after breaking them in, so trust your gut when it comes to how they feel at first. If you're not sure if your shoes fit, you should send them back and try a different size or style. Finding the right shoe size for your feet is important. We hope our sharing above can help you find your shoe size correctly.
Shop our best-seller sneakers for men and women here >>